About journal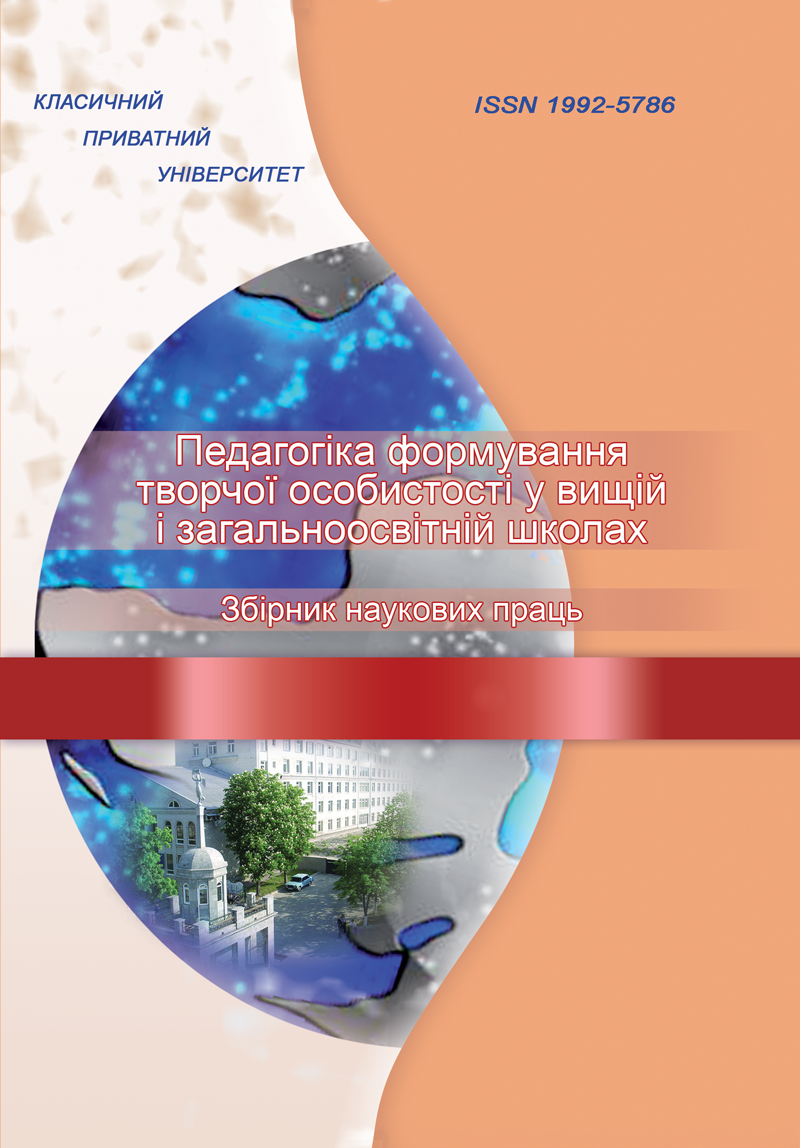 Pedagogy of Creating a Creative Personality in Higher and General Education Schools is a scientific professional publication founded by the Classical Private University in 1999.
Certificate of state registration: KV № 15844-4316Р dated 16.10.2009
ISSN 1992-5786 (Print) 2664-3529 (Online) 
Professional registration: it is included in the List of scientific professional editions of Ukraine (category "B") on pedagogical sciences (specialities: 011 Educational, Pedagogical sciences, 012 Pre-school education, 013 Primary education, 014 Secondary education, 015 Professional education, 016 Special education) according to the Order of the Ministry of Science and Education of Ukraine as of 17.03.2020 № 409 (annex 1).
The journal is included in the international scientific base Index Copernicus International (Republic of Poland).
Periodicity: 6 times a year.
Language of the edition: Ukrainian, Russian, English.
Placing on the NBUU website: Pedagogy of formation of creative personality in higher and secondary schools.
The publication is indexed by Google Scholar.
The aim of the scientific publication "Pedagogy of formation of creative personality in higher and secondary schools" is to publish the results of scientific research in the field of pedagogy.
This goal defines the main tasks:
- facilitate the creation of an open information environment that facilitates interaction between leading professionals and young scientists in the field of pedagogy;
- to activate the development of the international community of specialists in the theory and practice of pedagogical science research;
- to promote the development of a scientific pedagogical school of the Classical Private University, and to expand relations with the scientific and educational communities.
Thematic sections of the magazine:
1. History of pedagogy
2. Theoretical foundations of modern pedagogy and education
3. School
4. High school